Design a Meadow for Pollinators (Online) 552
Design a Meadow for Pollinators (Online)
Sessions:
1
Dates:
10/14/2021
Location: Instructor:
Meeting Times
Thursday 7:00 PM - 8:30 PM
---
Description
This workshop will introduce you to native meadow plants, both grasses and herbaceous perennials, that are beneficial for pollinators, are mostly deer resistant, and look beautiful. Learn how to put together a planting plan and then create a plan for your own yard. Join Jay Petrow, the owner and principal designer of PetrowGardens Landscape Design for this informative presentation.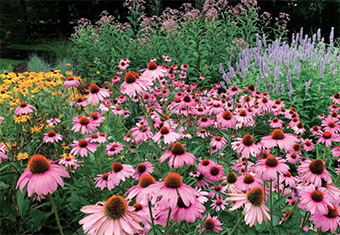 Note: Class has been cancelled