Vegetable Gardening 101 593a
Vegetable Gardening 101
Sessions:
2
Dates:
2/25/2021 to 3/4/2021
Location: Instructor:
Meeting Times
Thursday 7:00 PM - 8:30 PM
---
Description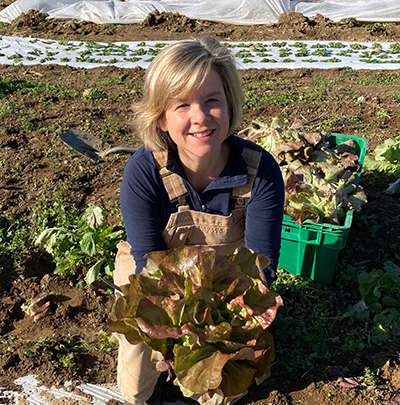 In this two-part series, learn the basics of organic vegetable gardening, including the importance of location, soil, watering, and planning to ensure success. We'll discuss how to grow popular vegetables like tomatoes, cucumbers, beans, root vegetables, lettuces, and more. Learn what you can start from seed and what you'll want to consider transplanting/purchasing from a local farm or nursery. The benefits of succession planting and crop rotation will also be covered. Tips for growing in beds or what can be grown in containers will be discussed as well as how to address common pests and diseases.
New instructor Leslie Hinshaw is a Home Vegetable Garden Consultant and owner of Garden For Good, helping her clients design and manage their vegetable gardens. Learn more about Leslie here >>Learn more about Leslie here >>