Conversational Italian 160
Conversational Italian
Sessions:
8
Dates:
10/7/2020 to 12/2/2020
Location: Instructor:
Meeting Times
Wednesday 4:30 PM - 6:00 PM
---
Description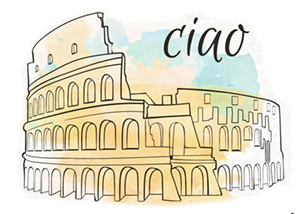 Designed for travelers, tourists, and other admirers of la dolce vita who want to communicate in Italian, this class will cover pronunciation, typical greetings, and travel-related dialogue. Enjoy learning about Italian culture while you learn to speak simple phrases in Italian. Both new students and students who have some knowledge of Italian are welcome.



Note: Class has been cancelled