Italian Cooking & Culture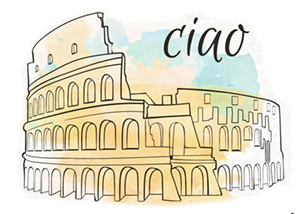 Cook a little, eat a little, talk a little!
Learn about and enjoy la dolce vita! Join Simona in her kitchen as she shares regional recipes that reflect the season. Participants will make their own pasta by hand, all you need is a rolling pin! Additional supplies will be shared beforehand for shopping. Join as a family and enjoy the rewards of home cooking, Italian style!
Simona is also teaching Conversational Italian Wed, Oct 7–Dec 2 | 7:00–8:30 pm