Fall 2022: Pets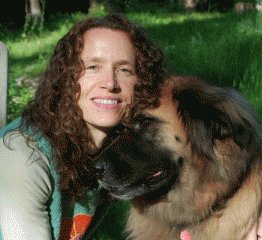 Dog Obedience
7 Wednesdays, Sept 14 - Nov 2 | 6:30 - 7:30 pm | $155
[no class 10/5]
Heather's training philosophy modifies canine behavior with amazing results. Consistent application of her techniques transformed my abused and poorly socialized puppy into a confident, socially adept and obedient dog, around whom it is a pleasure to be. Thank you, Heather! -- Mark and Diana of Weston
For dogs at least 4 months old. This class will teach you to train your dog to be a well-mannered and obedient pet. Topics will include understanding your dog, communicating effectively, basic obedience commands, leash walking, and behavior modification. Plus, you'll learn strategies to effectively address problems like digging, jumping, chewing, barking, and more. Your dog must have a collar, with a 6-foot leash. Do not bring your dog to the first class!
Meeting Place: Staples High School Pool Lobby Outside and Inside
Enter Staples High School and bear left. Continue past the school until you see the Athletic Complex North entrance lobby, #25. Park here.